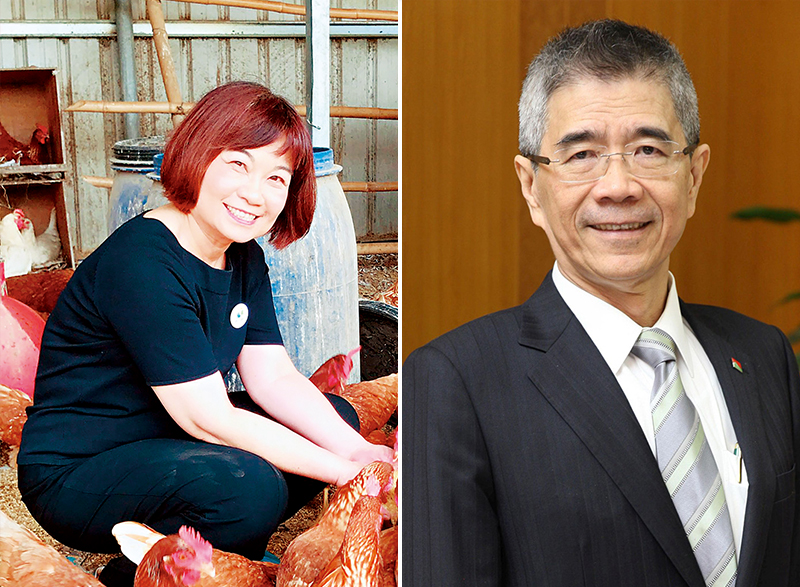 Who We Are
Taiwan Regional Revitalization Foundation (TWRR) is a platform aiming to unite and consolidate existing public and private resources/efforts in support of entrepreneurs returning to rural townships of Taiwan to successfully build their livelihood and revitalize Taiwan's regional economy.
TWRR is a national consortium formed with the supervision of the National Development Council (NDC) of Taiwan. NDC (a ministry of the Taiwan's Executive Yuan) oversees the planning, deployment and supervision of Taiwan's national economic development plan and overall major infrastructure projects.
Our Story
We like to think we are not only giving you a fishing rod, but also teaching you how to use it.
TWRR is the brainchild of two moguls, Mr. Chou Chun-chi, founder of Sinyi Group and Ms. Chen Mei-ling, former Minister of National Development Council. Coming from different backgrounds, but equally successful in every way, TWRR Founder Chou and TWRR Chairperson Chen took it upon themselves to try easing the ever widening gap of discrepancies in population, economic prosperity and household income of the well-developed northern and western Taiwan vs. the comparatively rural and agricultural focused, central and eastern Taiwan. They believe if they didn't soon take actions, the outflow of young workforce from the rural areas would further be exacerbated as Taiwan's labor market continues to shift further away from the traditional labor-intensive manufacturing to technology-driven productions.
TWRR is therefore formed.
"But starting a foundation and funding it, is just the first step," says Chou, "The fun begins when the foundation becomes an integral part of the growth and success of every returning entrepreneur seeking our help."
Chen, also known as the Godmother of the regional revitalization initiative, echoes Chou's sentiment. "Our pledge is", Chen continues, "that the returning young start-ups not only find the toolset needed, but also meet the mentors and partners who will share their struggle and triumph as they plow through the various stages of growing a business."
So come join us. In TWRR, we strive to be on the forefront to creatively build new and sustainable businesses to employ more people in the culturally rich, beautiful and quaint townships. We are committed to revitalize Taiwan's regional economy.